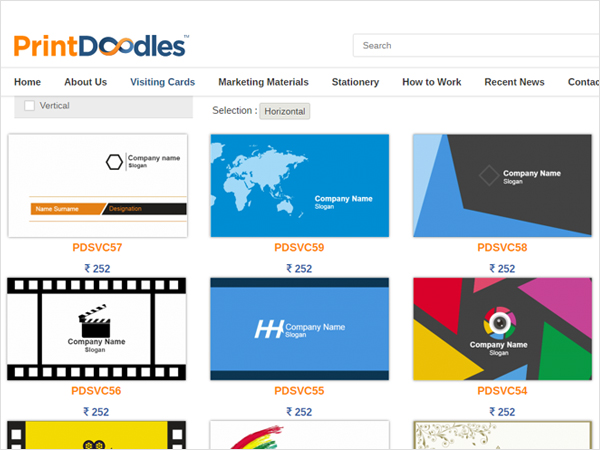 Choose your product
You have a choice of over 14 product categories to print your content on. You can find all the available products in the list of "Visiting Cards","Marketing Materials" and "Stationery" in the site's main menu. There are also many sub product categories that can be found by searching in the search bar. Also, you can browse the various products clubbed up as various groups such as "Visiting cards","Marketing materials", "Stationery".
Customise your product
Once you have chosen the product, you will be prompted with customization options to choose from. Say, you can choose the background, Select Qty, Paper Material etc., You could extensively choose your product's specifications and proceed to design. We have done a thorough research on the questions that you would have on every product. Based on that, we have made an extensive list of options for every product at every stage. Once you select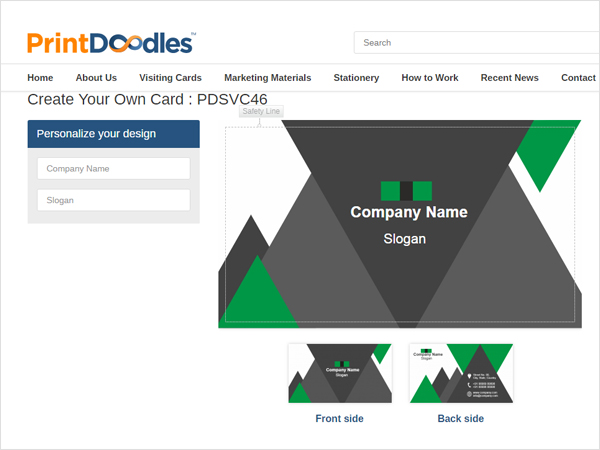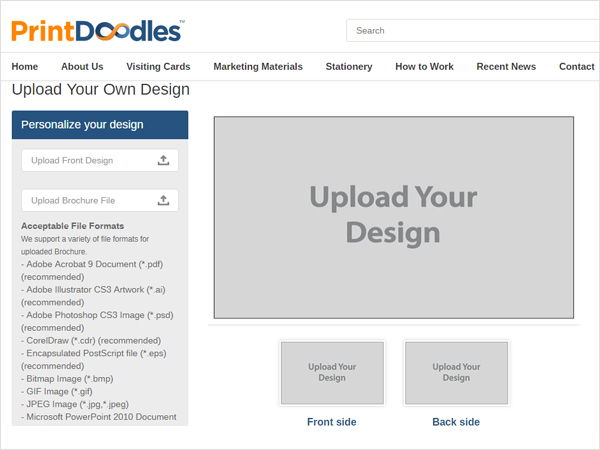 Upload your design or Design online
There are 2 options for design.
Once you had selected your product specification in the above step, you have 2 options to design.
1. Design on your own.
We have built a super cool design tool for you to get your design done on the product. You can set background colour, upload your own image, choose from over 1000 fonts, upload from over 2000+ clip arts and get your design done.
2. Upload your own design.
If you have a ready-made design in psd, cdr, jpg, png formats, you can easily upload them to get it printed on the product. You can click on "Upload Image" button and upload your file.
Choose print shop based on price & delivery time
Pick the product that you would like to print by browsing: - The product grid on the website's homepage - The drop-down menu in the websites header section
Right now, you can print over 14 different products. To quickly find a product, you can also use the search bar. In case the product you are looking for is not available, feel free to contact our customer service, who will be glad to help you further.